DIY
The Look for Less: DIY Splatter Paint Jeans
By
|
Every now and then, I'll see something in a store and think 'pssshh, I can make that'. Y'all know I'm cheap fiscally responsible, so if the pricetag offends me and it's something I believe I can DIY (which is pretty much anything), I will get to makin'. Remember these DIY Zara inspired slides?
Well, a while back, I started seeing jeans that were not only distressed, they were painted. PAINTED. I'm nothing if not extra, so this was my kinda look.
70 American dollars for paint splattered jeanssss??!! I think not.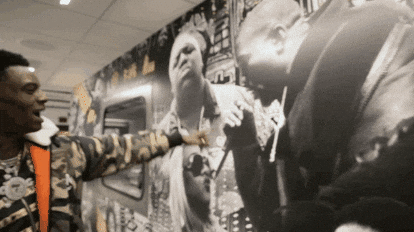 So I grabbed a pair of thrifted jeans, some acrylic paint in the colors of my choice and got to work. I only used two colors but you can use as many as you like. Do you boo!
You'll also need a paint brush, tarp or something to protect your work area (I used a plastic tablecloth from the dollar tree) and some fabric medium to mix into the acrylic paint. The fabric medium allows the paint to bond to the fibers without cracking, peeling or fading even when washed.
Once you've got your paint thinned out a bit with the fabric medium, it's time for the fun part. Get some paint on your brush and fling that ish around to your hearts content! I worked one color at a time and stopped just before it became a big ole mess. Here are a few snaps of how I rocked the finished product:
What say you? Are you feeling the splatter painted jeans? Are you team buy or DIY?
Comments
Facebook Comments