Fashion & Style
Chic Lit: The Truth About Style, Stacy London
By
|
Last year, I applied for the Style for Hire National Stylist Workshop. In case you have absolutely no idea what I'm talking about, here's a little info about them:
Style for Hire is a national organization of the best personal stylists, handpicked by Style for Hire, certified by Co-founder Stacy London, from TLC's, "What Not to Wear"
So, of course, I was thinking "where do I sign up?" Anywho, I was crazy nervous about applying but I did it anyway and got accepted! Woot! I was so excited y'all, I was all: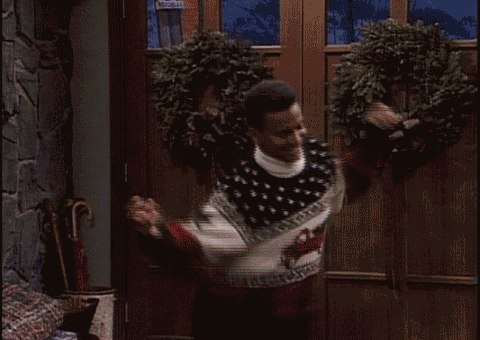 The workshop hasn't been held yet, but in the meantime, the folks over at Style for Hire sent me a copy of Stacy's newest book The Truth About Style to satiate my desire to learn from the pros. #Score
So I read the book, loved the book and decided to write about the book. Because I want you to read it and love it too.
Check out the promo:
From the beginning, Stacy makes it clear what this book will not be about. It's not a how to wear, or what not to wear, or top ten trends you absolutely must wear. It's a book about style, not fashion and Stacy quickly makes the distinction between the two. The thing I enjoyed most about this book was that Stacy talks about the connection between your attitude about yourself and your style. This is something that I firmly believe and I work with clients to understand that connection. The way you look affects the way you feel and vice versa.
Stacy tells the style stories of 10 women (including herself) and their struggles with issues like skin issues, weight, getting lost in parenthood and aging; all things that the average woman can relate to. Stacy encourages women to completely accept themselves, whether it be making peace with your body, your lifestyle or your budget. Accept what you have (and don't have) and create a killer wardrobe around it.
Of course, she wouldn't be the Stacy London we've grown to love without some practical style tips, a little humor and a little bit of sass. I found myself nodding in agreement with so many of the sentiments in this book. If you've never purchased a fashion or style book before, start with this one, it'll be a great addition to your style arsenal.
What say you? Have you read The Truth About Style? What did you think? If you haven't read it, check it out and let me know your thoughts!
*I received this book courtesy of Style for Hire with no expectation of a review or endorsement. I enjoyed the book so much, I wanted to share. This post also contains affiliate links.  All opinions are my own*
Comments
Facebook Comments